Handyman Contractor Insurance
Best Contractor & Small Business Insurance Quotes As a handyman, securing a General Liability Insurance policy is essential in covering the unforeseen incidents that can occur on the job. Handyman liability insurance protects you while performing work on your customer's property for liabilities that may arise as a result of your finished work.
Premises-Operations Liability Insurance
This coverage provides $1 million of Premises-Operations Liability coverage while you are performing work on your customer's property. It provides coverage against claims for injury or that occur as the result of your work while the work is in progress. It also covers you for injury or damage occurring on premises you own or rent and it includes $2,500 in tools coverage with a $250 deductible.
Products-Completed Operations Liability Insurance
You can choose to add $1 million in Products-Completed Operations Liability insurance in addition to your Premises-Operations Liability Insurance to cover you against claims that may result from your completed job site operations.
How Much Is a Surety Bond / License and Permit Bond?
When a handyman applies for a contractor's license, electrician's license, or building permit, they'll usually need a License or Permit Bond. Local or state governments can require these bonds any time you need a license or permit. A handyman's License or Permit Bond typically costs $100 to $185.
Inland Marine Insurance for Handyman
In addition to General Liability Insurance, handymen and repairmen can purchase an Inland Marine Insurance policy, which covers their tools and equipment while they transport it. If your tools were stolen from your truck or damaged, this policy could reimburse your losses. This coverage typically costs $591 to $1,305.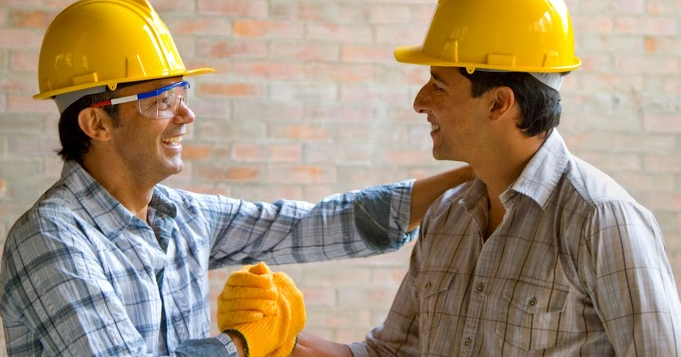 "We offer the best General Liability for Handyman at the best prices"
Commercial Auto Insurance for Handyman
If a handyman gets into an auto accident while driving to or from a job, Commercial Auto Insurance can cover their lawsuit expenses and repair costs. Work driving usually isn't covered by personal insurance policies, so make sure you have adequate Commercial Auto Insurance. This coverage is about $1,344 to $2,245 in annual premiums.
I am so glad I found this office. They are very professional, easy going and explain everything clearly. I was having a hard time looking for reliable insurance to cover my business for a while. Thanks to the office staff, I was able to cover everything I needed and secured my contact the same day!! Thanks again. Weight off my shoulders!Kimberly M

Professional team, great quotes and rates, fast respond. This is what I need for my insurance. Thank you, guys!Alex S.

We feel very blessed to have these guys back us up during our troubled days. Everyone we worked with was knowledgeable and always shows a great willingness to help and will give you the best personal attention and care, with honesty. I am very pleased with the service they provided to us.Juliana B.